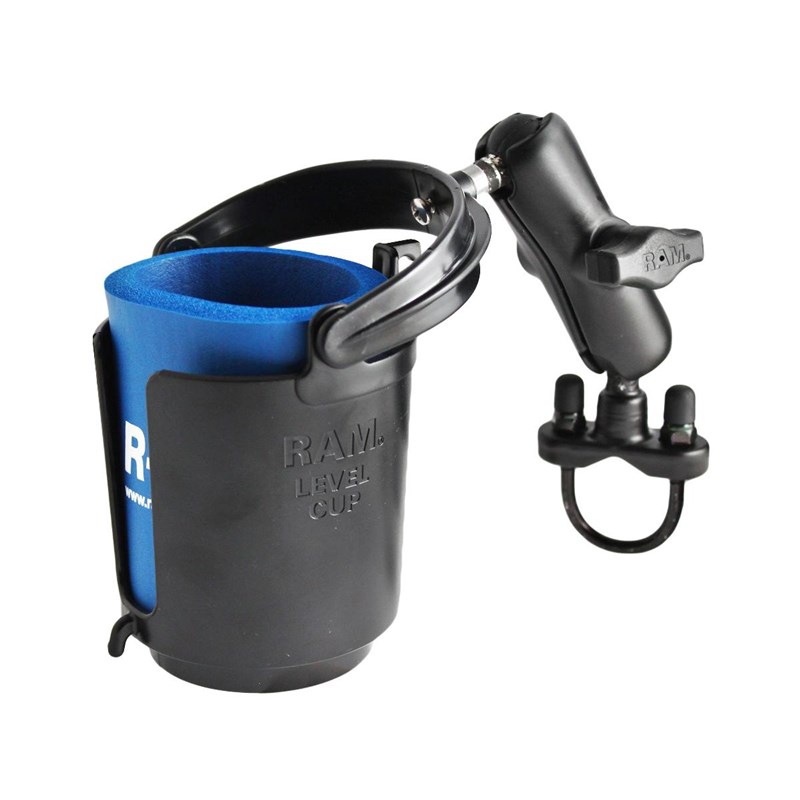 click on image for larger view
Drink Cup Holder
1995 Gas Gas Pampera 250
Product Description
The RAM-B-132R consists of a zinc coated u-bolt base, double socket arm and self-leveling drink cup holder with cozy.
Designed into the mount is a 1in. diameter patented rubber ball and socket system with adjustment points at both ends of the double socket arm.
With a twist of the arm knob, you can move the mount to your optimum viewing position. Included in this package is hardware that will accommodate rails from 0.50in. to 1.25in. in diameter.
The drink cup holder has two pivot points, allowing for your drink to always stay upright and never spill.